Comprehensive Dental Care at Hiram Center for Family Dentistry
Our goal is to have all concerns and issues known and resolved before a dental emergency occurs. After all, it's never a good time for a toothache or a broken tooth! At our family-oriented Hiram dental practice, we see patients with many different dental needs, from routine preventive care and dental emergencies to life-changing restorative and cosmetic treatments.
A large part of comprehensive general dentistry is the development and fulfillment of ongoing maintenance plans, which helps minimize the chance of original problems recurring. Good oral hygiene at home is also important, but in-office exams are critical to keeping your smile healthy because our dental team has the ability to remove plaque your toothbrush can't.
General & Preventive Dental Treatments
Biannual teeth cleanings performed by our dental hygienist will keep your teeth and gums looking, feeling and functioning their best. During cleanings, our hygienist will gently remove plaque and tartar (hardened plaque) from the surface of your teeth. She'll also polish your teeth and floss to test the condition of your gums.
After your cleaning, your dentist will perform a thorough examination of your teeth and gums. In addition to a visual assessment, he will check your current restorations, examine any x-rays that were taken and screen for early signs of gum disease and oral cancer.
We understand that going to the dentist can be stressful, so we've designed our office to make your visits as comfortable as they are effective. If it's been a while since your last cleaning, call us today to schedule an appointment. We'll take great care of you!
Digital X-rays are a fast and comfortable tool we use to assess your oral health. They emit less radiation than conventional X-rays, use small, comfortable sensors instead of sharp pieces of X-ray film and transmit the images directly to our computer screen in minutes.
We also have digital panoramic X-rays at Hiram Center for Family Dentistry, which help us visualize your entire mouth instead of isolating selected areas. This full view is especially helpful in complex full-mouth restorations and in orthodontic treatment planning. We also use digital X-rays and panoramic X-rays during routine oral cancer screenings, because they allow our doctors to see possible tumors and abscesses that can go unnoticed during a visual exam.
Do you suffer from chronic migraines or tension headaches? The pain you feel during the day might actually be the result of involuntary teeth grinding (bruxism) that occurs while you sleep. A custom-fitted nightguard will prevent the muscle contractions commonly associated with bruxism, allowing your jaw to relax and you to get a good night's sleep.
We also provide custom athletic mouthguards that will protect your teeth, gums, lips and cheeks from sports-related injuries.
If your jaw aches when you open wide or chew something tough, you could be suffering from Temporomandibular Joint Disorder, or TMD. TMD is a jaw disorder that causes frequent pain in the teeth and jaw. Other symptoms include chronic headaches, earaches, tooth sensitivity and persistent jaw clicking or locking.
We can determine the cause of your TMJ pain by taking x-rays and performing a thorough examination of your bite, jaw joint and facial muscles. Depending on the cause, we'll then develop a treatment plan that's right for you.
When it comes to oral cancer, early detection is key. Regular oral cancer screenings are an effective way to discover oral cancer at an early, highly curable stage.
In addition to performing a thorough visual examination of your gums and other soft tissues, we use a high-tech oral cancer screening device to detect lesions before they produce any pain or symptoms. Digital X-rays also aid in the detection of oral cancer by enabling our skilled Hiram dentists to see possible tumors and other problems associated with the jaw.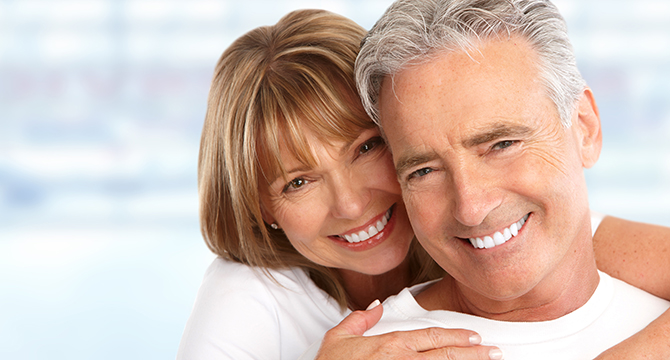 Periodontal (Gum) Health
According to the American Academy of Periodontology, 3 out of 4 Americans have some form of gum disease. If your gums feel tender, look red and swollen or bleed every time you floss, you could be at risk. Untreated gum disease has been linked to an increased risk of heart attack and stroke, so it's important to keep up with your biannual dental checkups and cleanings.
Gum disease used to require surgery more often than not. While surgery is sometimes still the best option, we can now treat many cases with less invasive techniques such as local antibiotics, deep cleanings and medicated rinses.
Periodontal Treatments
Diagnosis of Gum Disease
Scaling and Root Planing (Deep Cleanings)
Long-Term Maintenance Plans
We look forward to getting to know you and your family!