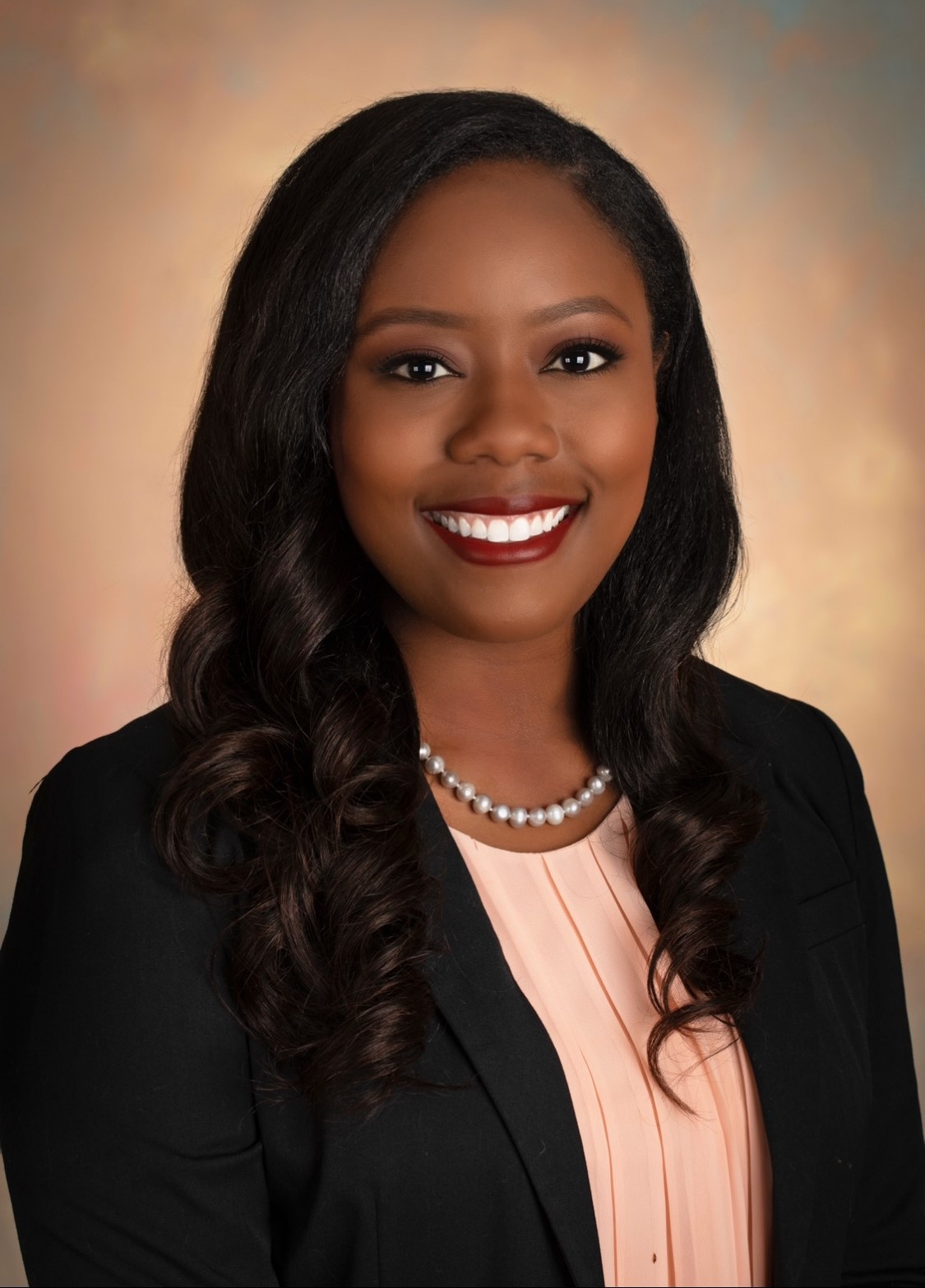 Dr. Miah Amie
, DDS
Dr. Miah Amie, DDS received her BS in biology at Spelman College, AH, GA and her MS in biomedical sciences at Carry University. She received her DDS at the University of Detroit Mercy in 2020. She has also received additional training in AIC Implantology.
Dr. Amie has a passion for art, which is one of the reasons she pursued a career in dentistry. She enjoys different forms of art, which allows her to use her hands to make something out of nothing or create something beautiful. She enjoys solving problems and views dentistry as a cumulation of natural and educational aptitudes, both science and art at work in unison.
Dr. Amie loves providing patients comfort while delivering beautiful and functional dentistry and has a special interest in cosmetic cases. "I enjoy using my hands to make another person feel physically better about themselves. It makes me happy to know my day included making another person smile a little bit brighter."
In her free time, she enjoys painting, hiking, outdoor exploring, spending time with friends, trying out new restaurants and going to the gym.
Dr. Herpreet Sethi
, DMD
Dr. Herpreet Sethi graduated from University of Detroit Mercy with a Biology major and DDS degree. During that she received University of Detroit Mercy Dental Merit Scholarship, Leadership award, Biology award for Community service and Key award for Academic Achievement. She has done several mission trips including one to Guatemala to serve the underserved population. She also has participated in the Give Kids a Smile Day event, Special Smiles at the Special Olympics, and other community outreach programs.
After dental school graduation, she completed her General Practice Residency at Saint Joseph Mercy Oakland Hospital with rotations in Oral and Maxillofacial Surgery, Hospital Dentistry, Anesthesiology, Family Medicine and Emergency Medicine
She is a member of the Academy of General Dentistry, American Dental Association, and Georgia Dental Association.
In her spare time Dr. Sethi enjoys traveling, cooking different meals at home, working out, and spending time with her family and friends.
Dr. Amit Patel
As a dentist serving the greater Gwinnett area, Dr. Amit Patel is dedicated to helping you enhance your health and smile by offering the latest dental procedures and materials available at Parkway Dental. He appreciates that it can be challenging for people choosing a dentist to find one with a good bedside manner and who is in sync with their dental goals and personal dilemmas. Dr. Patel is dedicated to educating each patient that he sees and helping them to set realistic expectations of each treatment option available in order to allow the patient to choose the best dental treatment plan available for them. The practice has financial options and several sedation methods to treat each patient comfortably and in a timely manner.
Dr. Amit Patel was raised in the Tampa, Florida area and completed his Bachelors Degree and Doctor of Dental Medicine program at the University of Florida. He had extensive training in specialty areas as well as a program in the United Kingdom to further his dental expertise. Dr. Patel has completed over 800 hours of Continuing Education which demonstrates his commitment to lifelong learning and providing his patients leading-edge treatment. Dr. Patel additionally in involved in organized dentistry and serves on the National PACE Council within the Academy of General Dentistry regarding continuing education approval for dentists nationwide. He was recently named to the Georgia AGD executive board this past year as well. He lives locally with his wife Ekta, a corporate banker, and their energetic two-year old daughter Anjali.
Dr. Patel is not a "one size fits all" dentist. He looks forward to helping you look and feel your best by creating the best smile possible for you!
Dr. Curtis J. Holmes
, DDS
Dr. Curtis J. Holmes is a skilled, board certified Oral and Maxillofacial Surgeon. After earning a Doctor of Dental Surgery (D.D.S.) at University of Tennessee College of Dentistry, he completed a general practice residency at Indiana University. Following his residency, Dr. Holmes worked as a general dentist in the Indianapolis area. He also completed advanced training in Oral and Maxillofacial Surgery at the Brooklyn Hospital Center.
Prior to joining the Greater Atlanta Oral Facial Surgery team, Dr. Holmes served as the Director of Oral & Maxillofacial Surgery for the Northeast region of Geisinger Health System in Pennsylvania. He has a diverse skill set and extensive experience in dentoalveolar and implant surgery, facial trauma, minimally invasive and surgical management of temporomandibular joint disorders (TMD), sleep apnea, corrective jaw surgery, pathology and reconstructive surgery.
Dr. Holmes is personable and forthright, ensuring that he takes time to connect with each patient in order to provide an exceptional experience. Dr. Holmes also believes in the importance of giving back, locally and abroad. He travels to both Jamaica and Ethiopia, providing services to under-privileged individuals that lack access to care. Additionally, Dr. Holmes has hospital staff privileges at Gwinnett Medical Center and Northside Hospital.
An avid sports fan, Dr. Holmes enjoys spending time with family, traveling, and may be spotted in a gym in your area. The Georgia native is very excited to be a part of the Greater Atlanta Oral Facial Surgery team and always looks forward to providing the highest quality of care to patients in the Atlanta metro area.
We look forward to getting to know you and your family!